For the third year in a row, New York Magazine, hosted their Annual "Vulture Festival" of pop culture events in the city. There were plenty of panels and activities to keep me occupied on the weekend before my birthday and I stacked both days with lots to do.
Day One - Saturday, May 21st, 2016
Hollywood Handbook Podcast
I got up nice & early on Saturday to head down to Chelsea & Milk Studios for this panel. I was not familiar with the "Hollywood Handbook" podcast, but from the description, it should have been an inside look into the world of Hollywood. What it ended up being was 30 minutes of two guys opening up iTunes on their computer and trying to find their own podcast in the top podcasts online. Ugh. I couldn't believe I was missing the Muppets panel for this mess! Finally when they were describing clicking their mouse as "smash it!" I decided to leave, see if I could get into the Muppets panel and get a refund. No luck on the refund, but at least I made it to the Muppets panel!
Morning with the Muppets
Already better than the Hollywood Handbook panel, a bunch of nerds were watching clips from various Muppet programming and laughing, having a great time. This was where I belonged in the first place!
One of the editors from New York Magazine came out and interviewed Kermit the Frog. They talked about all sorts of things: the cancellation of the ABC show, what things Kermit liked to do, his breakup with Miss Piggy, etc. Then they brought out Fozzie the Bear and things got much more fun. They talked about being in NYC (referencing Muppets Take Manhattan!) and how Fozzie didn't realize that the show had been cancelled.
After a few more minutes, the actual Muppet players were freed from their crouching positions under the tables and the conversation got a little more candid, talking about the changes after Jim Henson's passing and what it was like working on the TV show. After a short Q&A, the puppeteers brought up some volunteers from the audience and taught them how to operate a few various puppets to the tune of "Tubthumping" by Chumbawumba. That song will never sound the same to me now!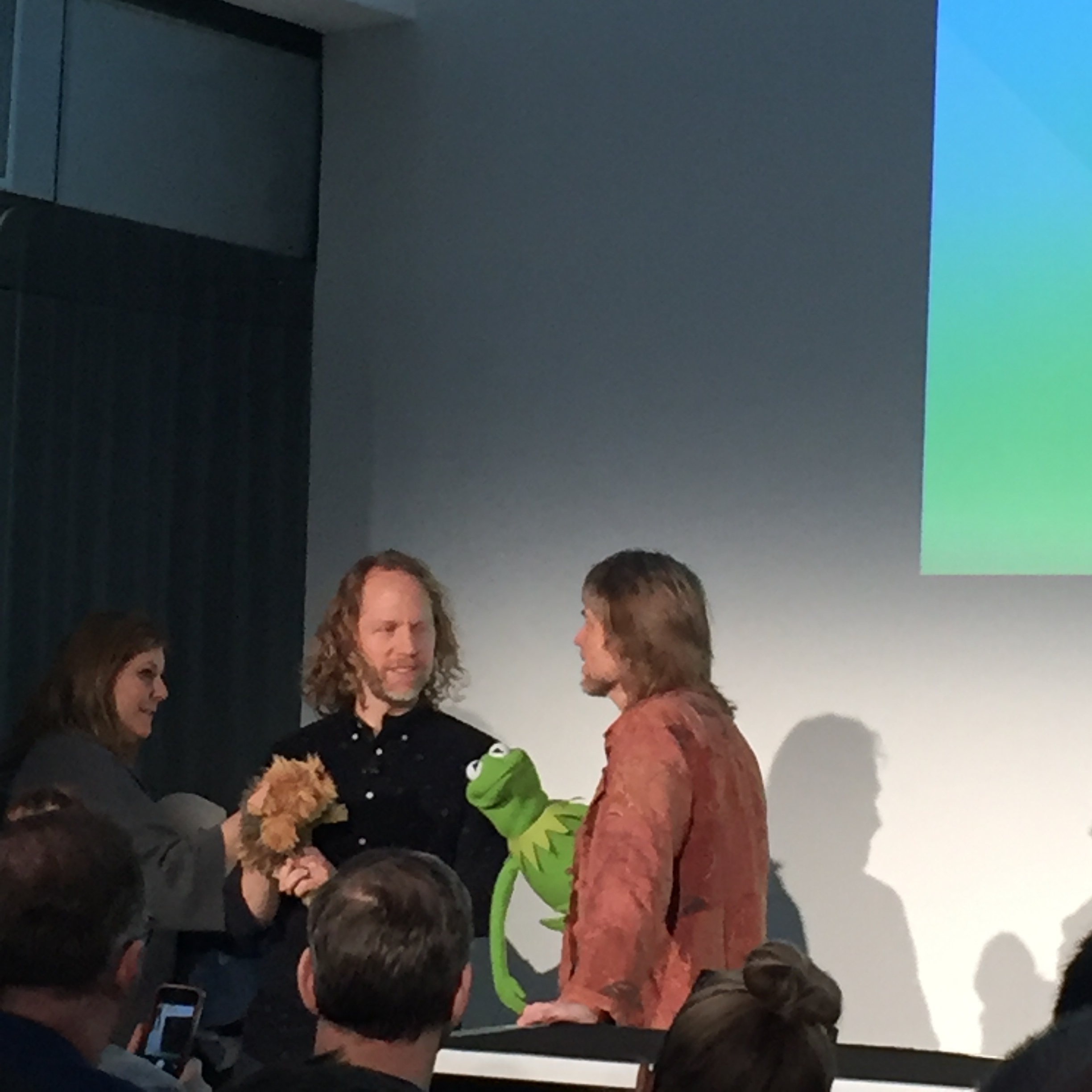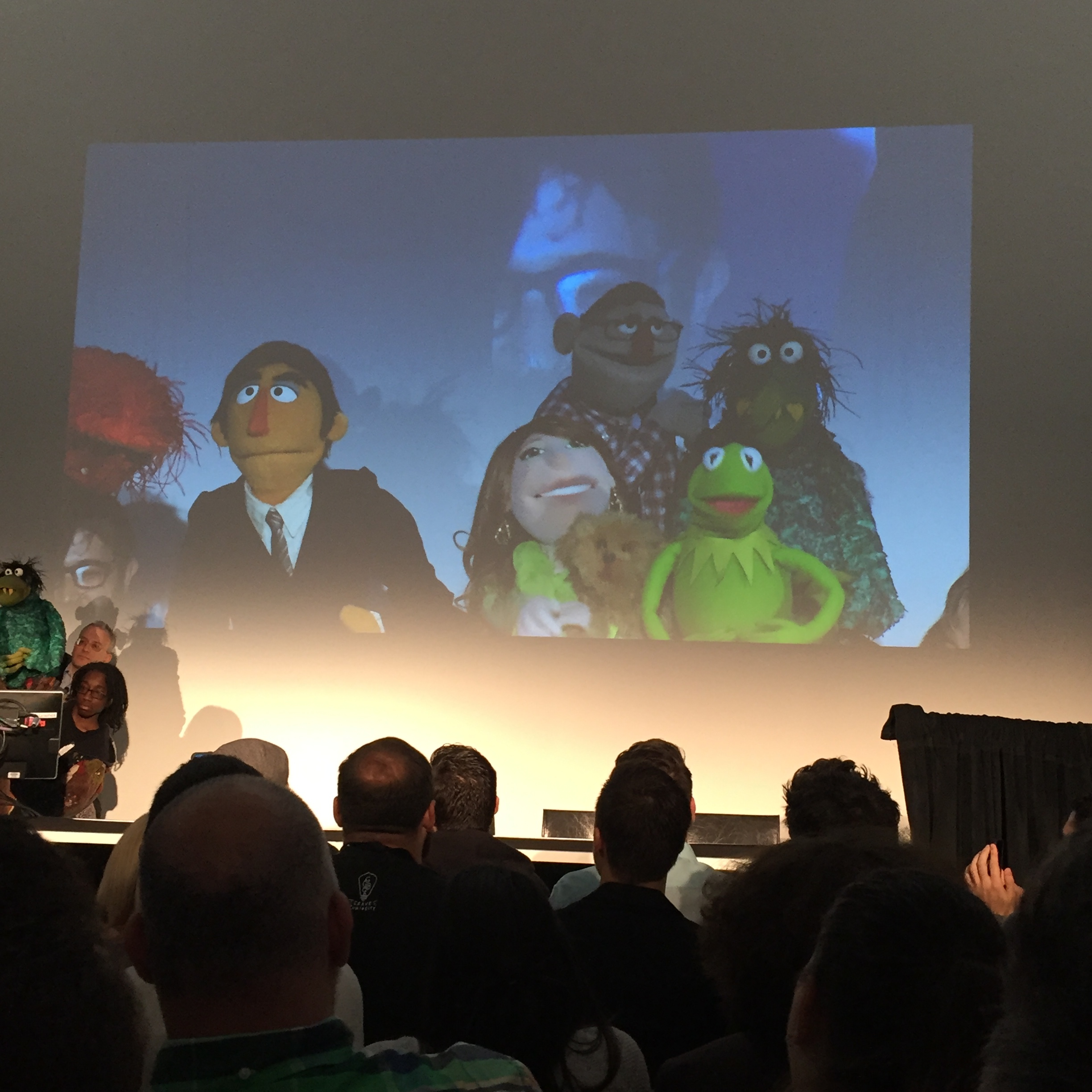 Difficult People Table Read
After a short break, I went back to Milk Studios for the table read of an episode of Difficult People, a TV show on Hulu, featuring Billy Eichner and Julie Klausner as best friends and cynical New Yorkers with a love of pop culture & musicals; how perfect for me!
This table read would be for the third episode of the second season and featured many of my favorite TV and Broadway stars! In this panel alone were Amy Poehler, Nathan Lane, Megan Hilty and Andrea Martin.
Noticeably absent, was Gabourey Sidibe, who got called back to Chicago to shoot Empire, which her character's husband, Nate, even made a reference to during the table read. Amy read all the stage directions and it was loads of fun watching these comedians and actors portray their crazy characters right infront of me!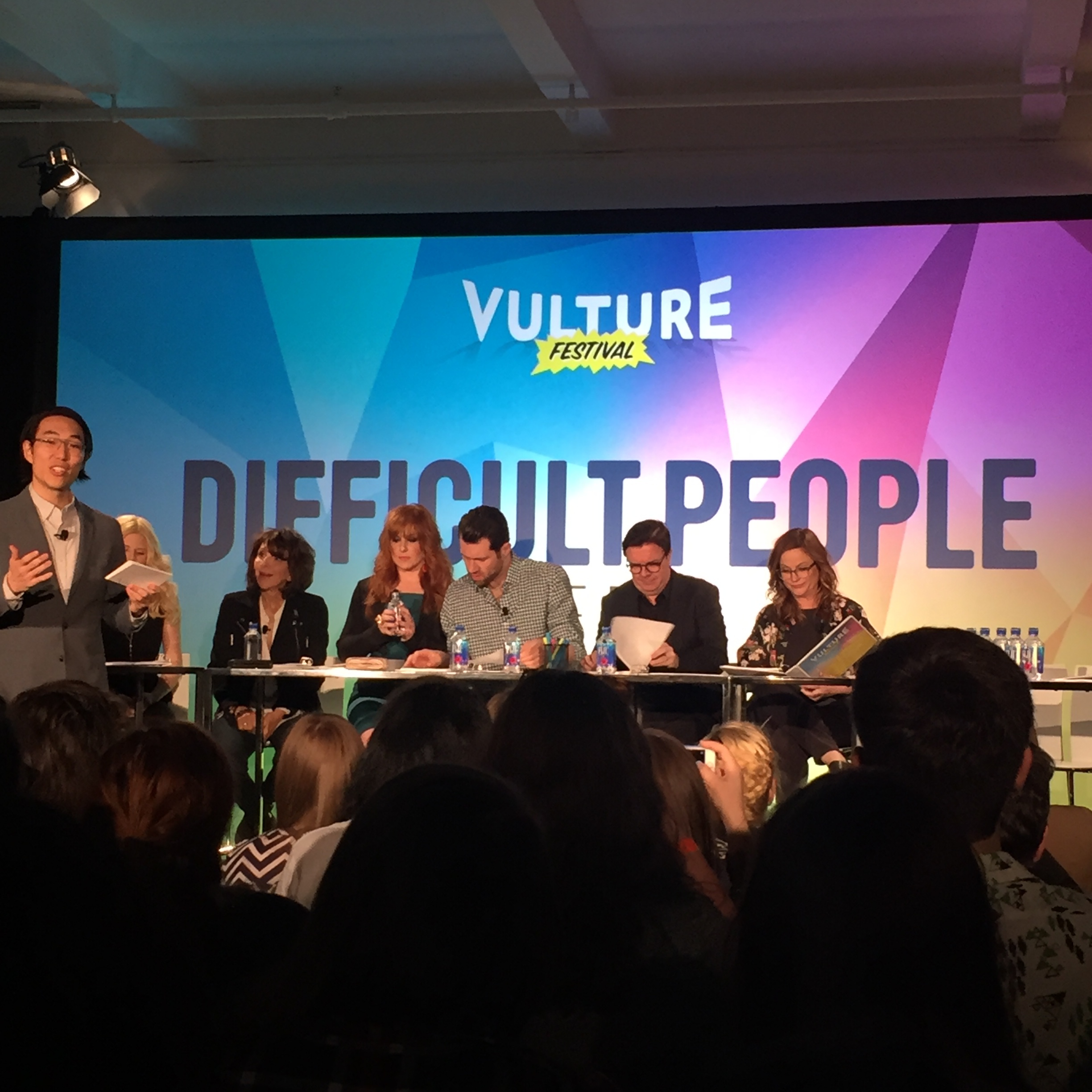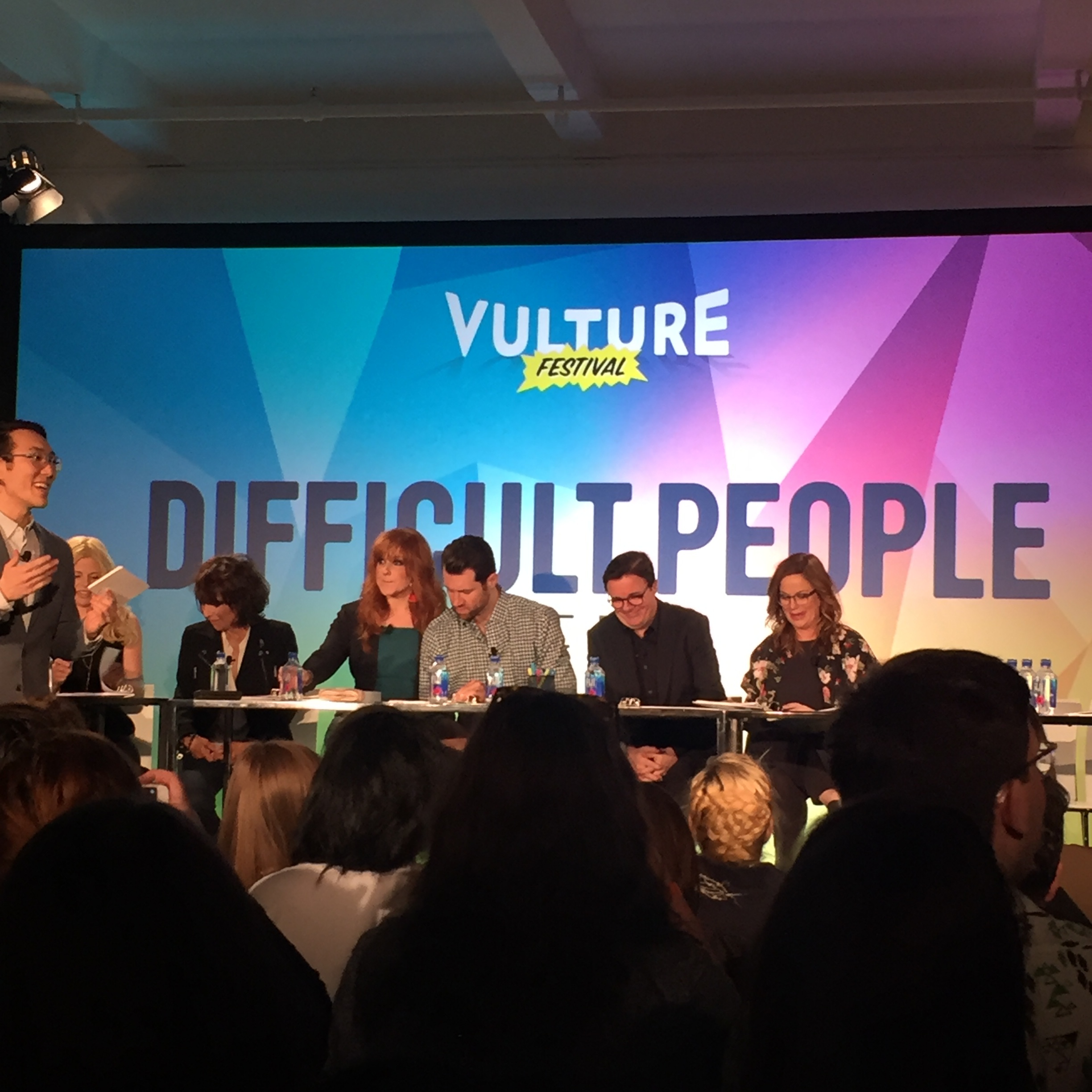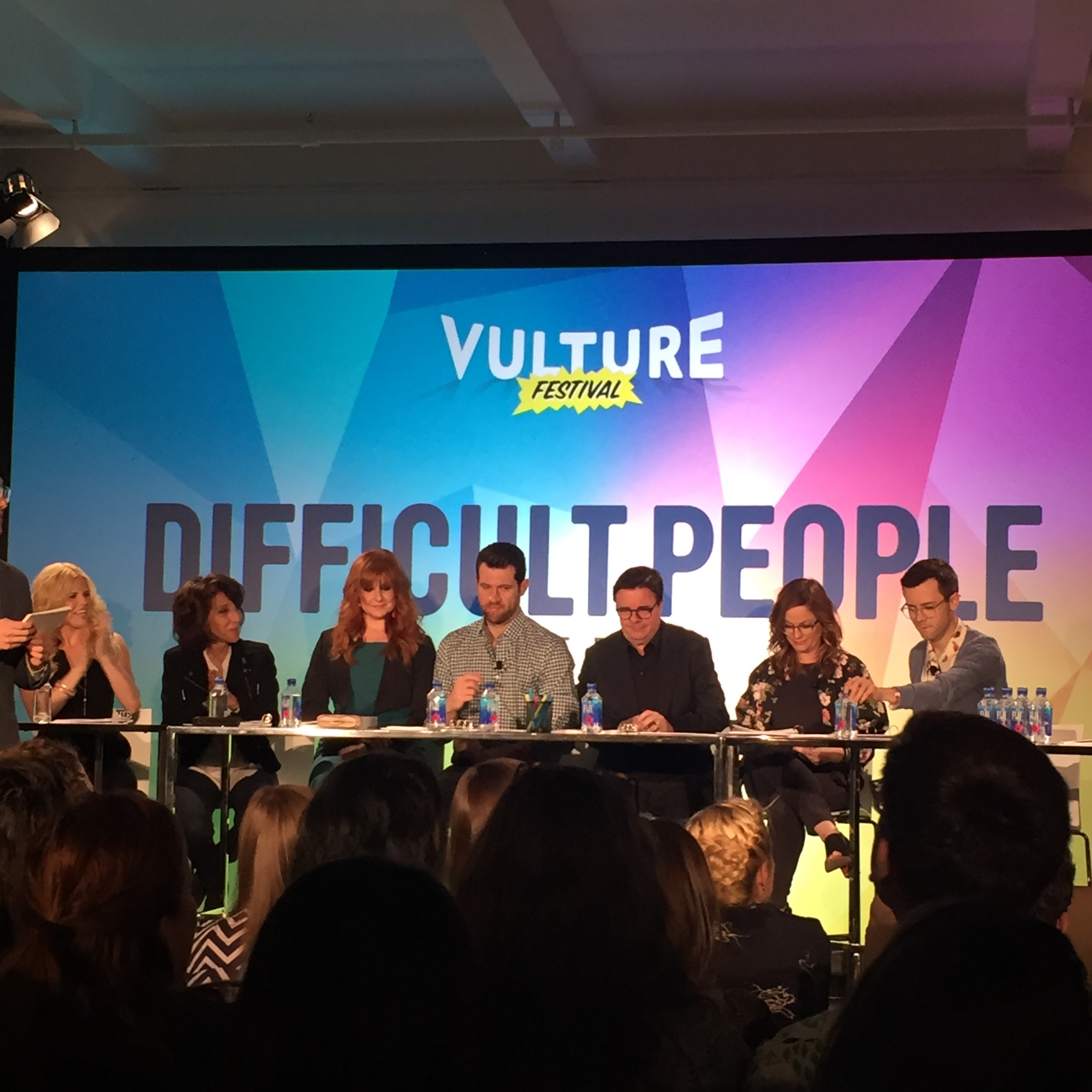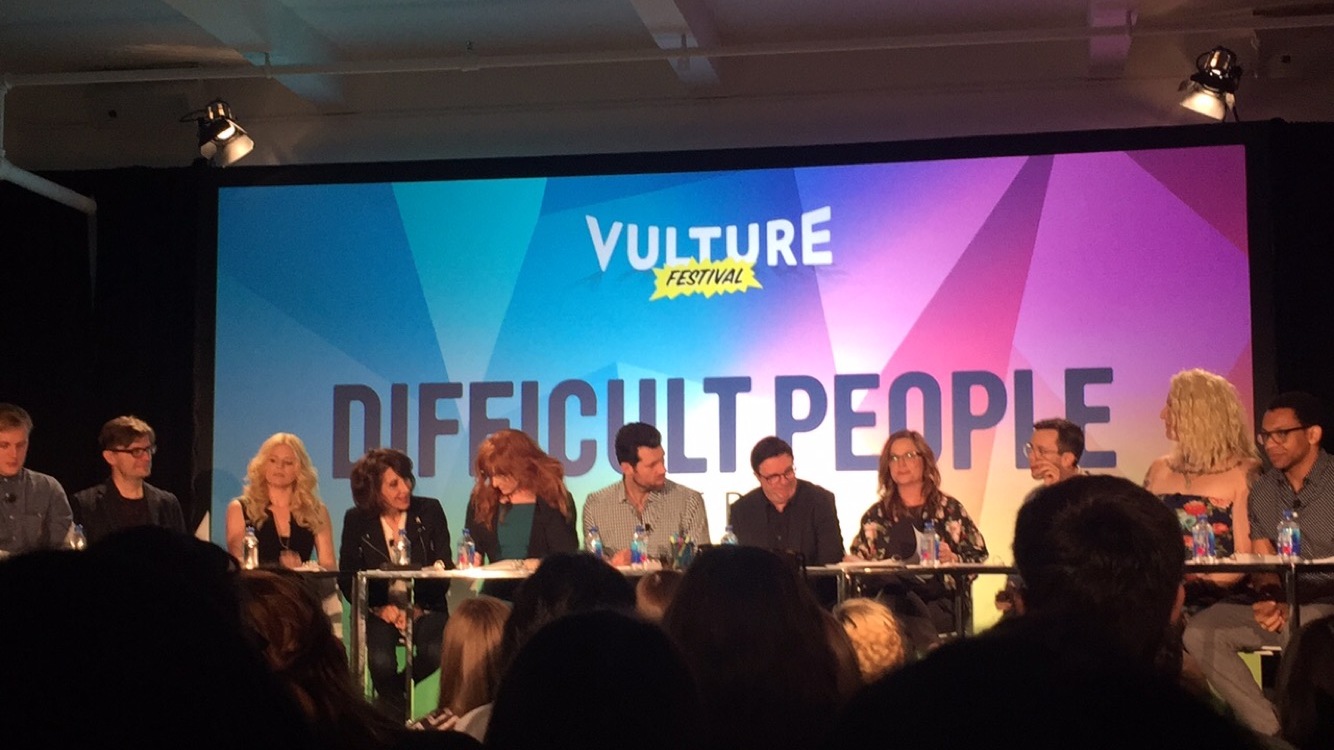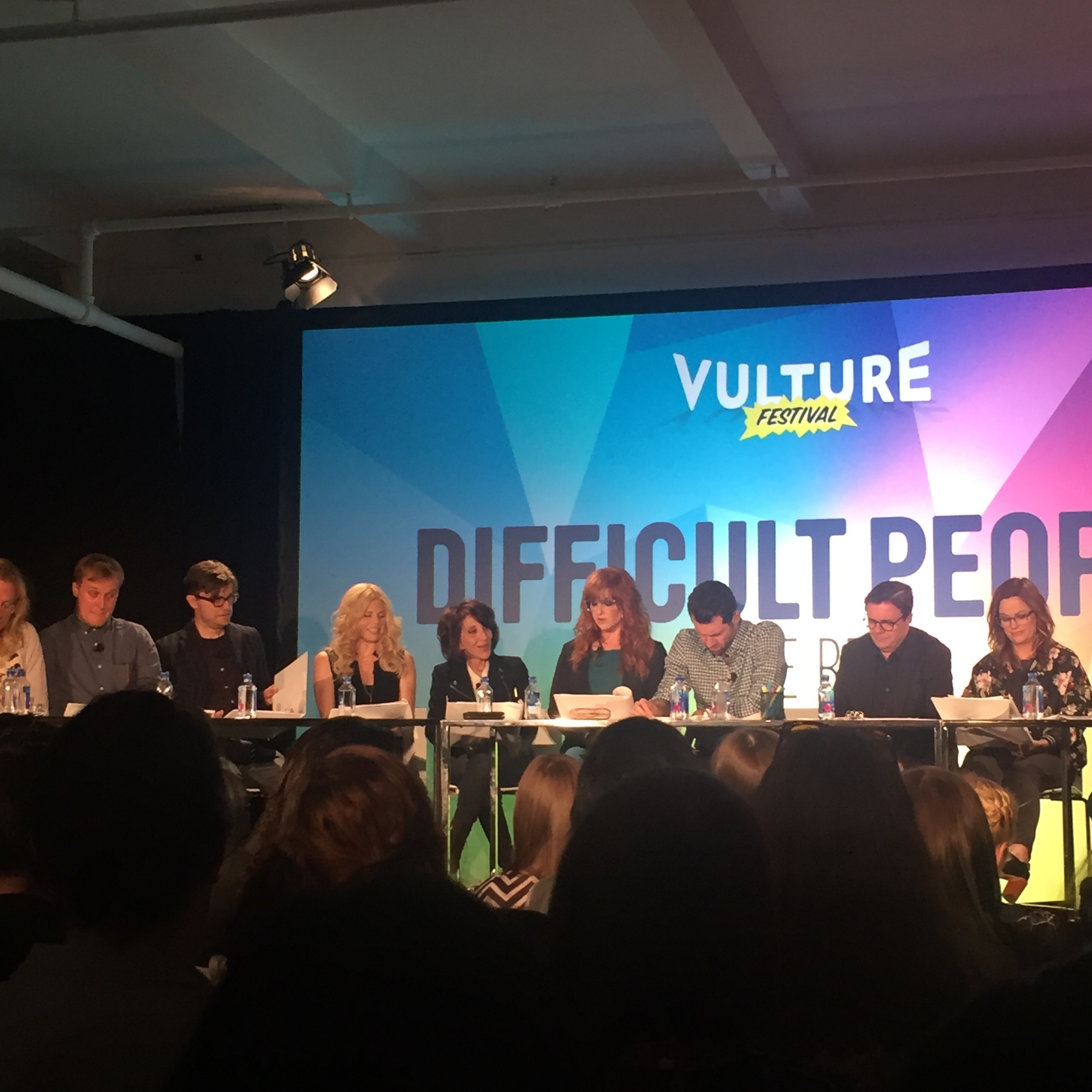 Animated Voices
Last year, I missed out on the Animated Voices panel, but it has always been on of the most popular sessions during the festival. The premise: famous animated/cartoon voice actors read famous TV/movie scenes as their beloved animated counterparts.
The highlights for me: Maurice LeMarche (the voice of Brain from PInky and the Brain) and Alex Borstein (Ms. Swan, Family Guy, Gilmore Girls).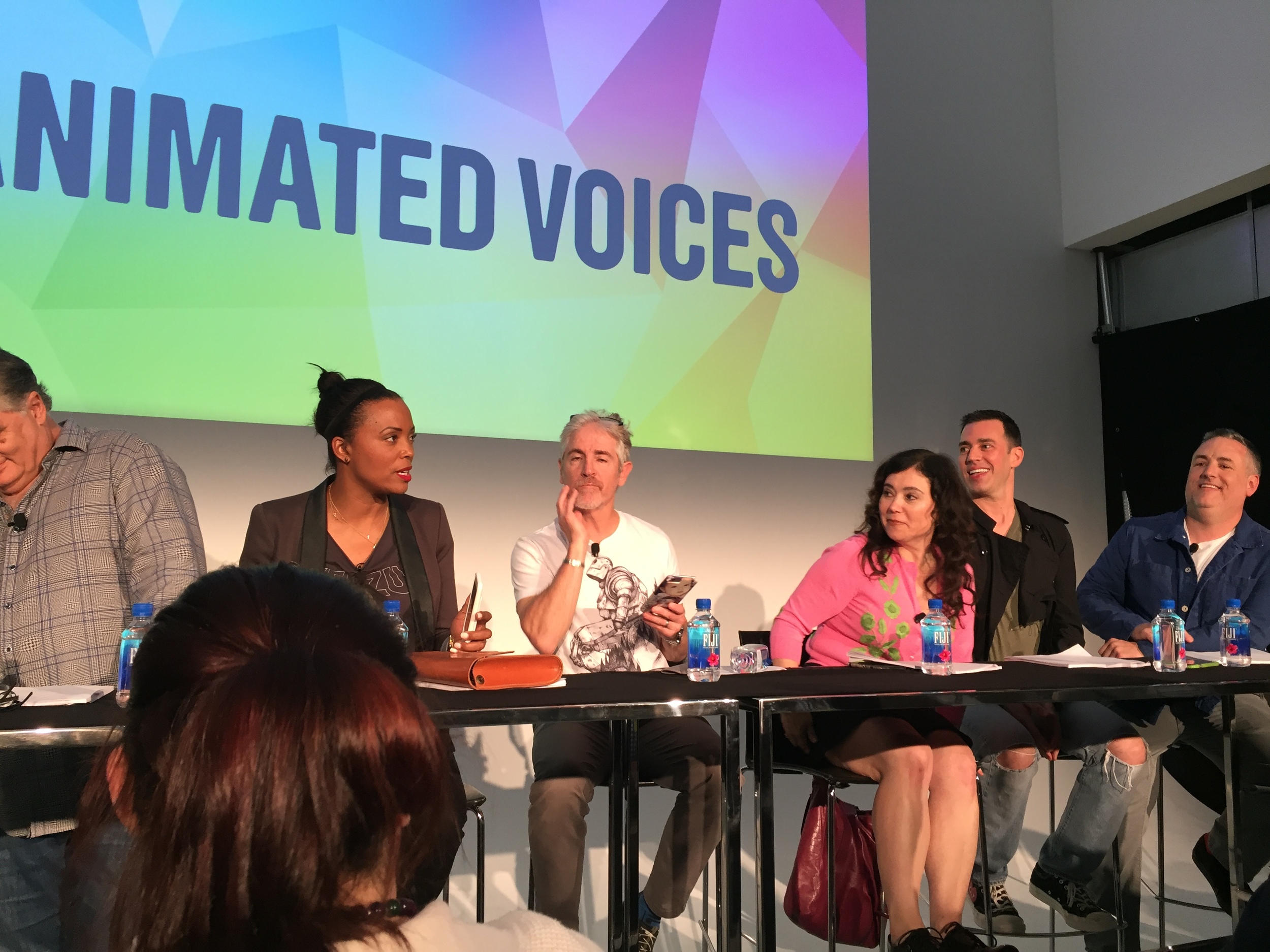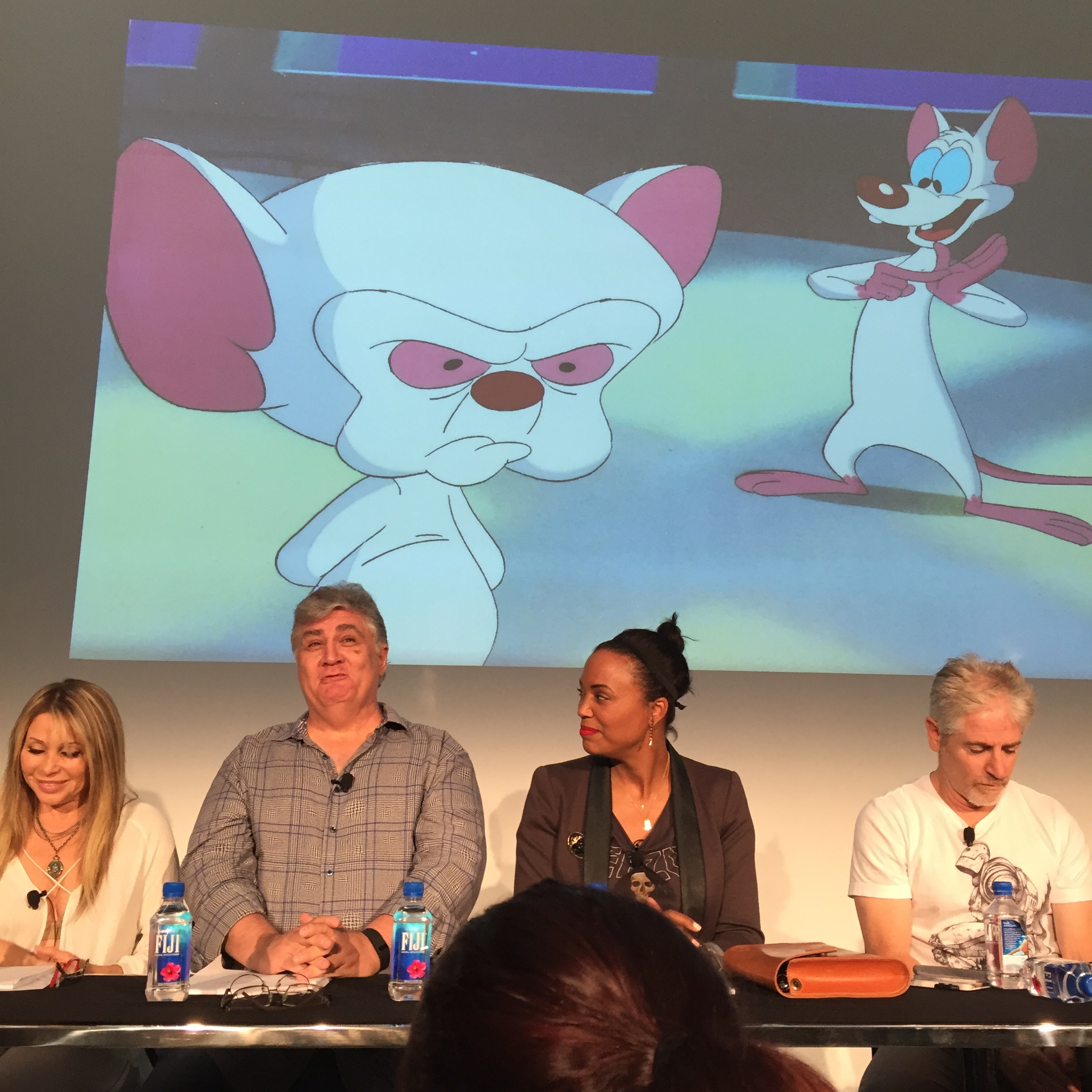 Crazy Ex-Girlfriend: A Musical Revue
Rounding out Day One, was a panel with Rachel Bloom from Crazy Ex-Girlfriend, a new-ish musical comedy TV show on The CW. I did not watch the show when it initially premiered, then Rachel won the Golden Globe and I found out Santino Fontana was also on the show, so I binged and caught up.
Another editor from New York Magazine talked with Rachel, one of her producers and her musical director about how some of the songs came to be: from demo to tracks to the music video. We heard some demos, rough cuts, watched videos, laughed and even got a little performance of "Sexy French Depression" from Rachel. And, oh yeah, she even said "Bless You!" when I sneezed rather loudly during the panel!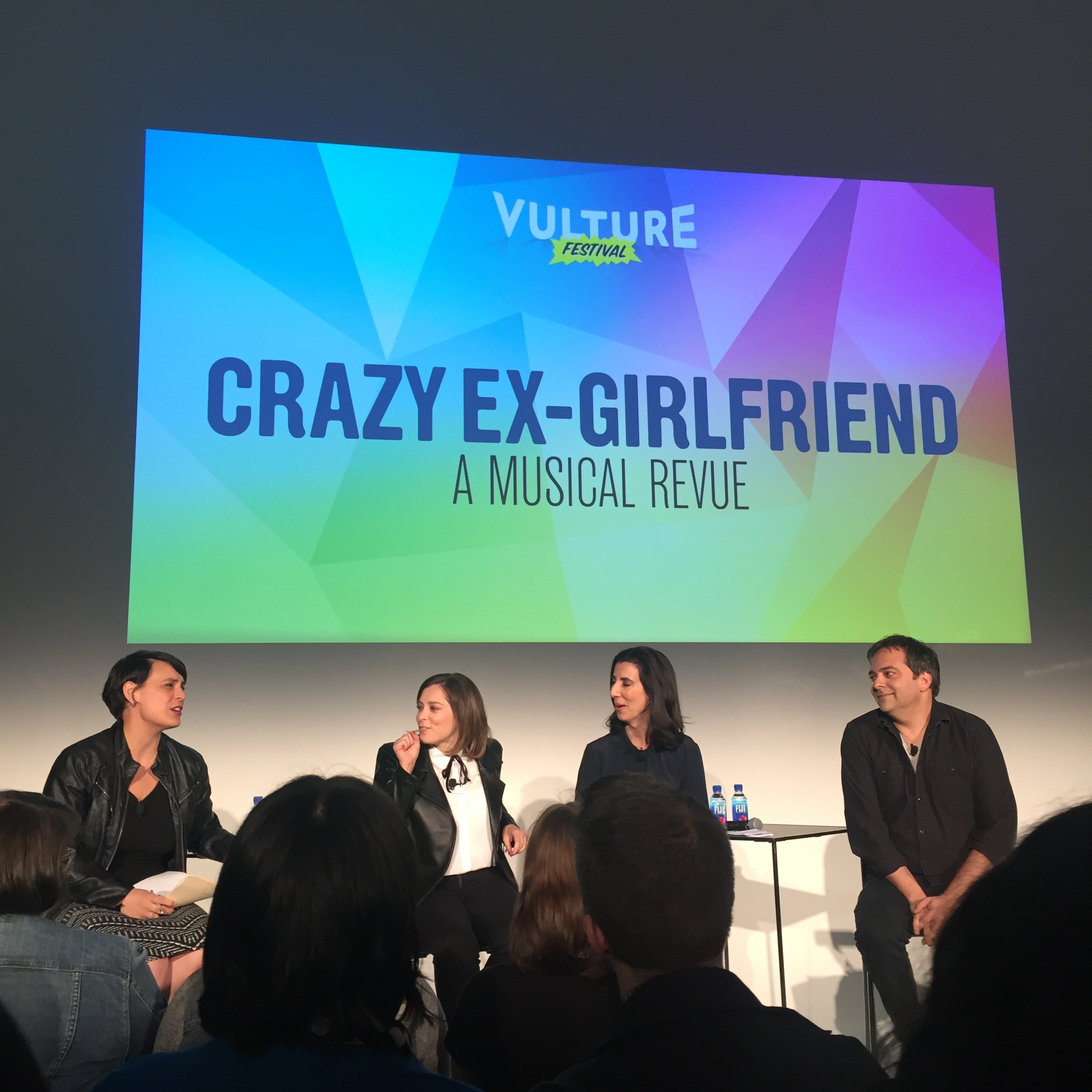 Day Two - Sunday, May 22nd, 2016
RENT Sing-A-Long
Day Two and the MTA train gods were not on my side! I couldn't miss out on the RENT Sing-A-Long, which featured some of my favorite Broadway stars and one of my all-time favorite musicals! Luckily, I made it in time and managed to grab a decent seat (here's where it pays to go to these things alone, lots of free single seats towards the front!)
The RENT Sing-A-Long featured Nikki M. James (The Book of Mormon, Les Miserables), Adam Kantor (Fiddler on the Roof, The Last Five Years), Lena Hall (Hedwig and the Angry Inch, Kinky Boots), Gideon Glick (Significant Other, Spring Awakening), Ben Cameron (Broadway Sessions) and Paige Davis (Chicago, "Trading Spaces"). And started off with a bang, with everyone joining in on "RENT!" At one point, Paige even gave me her microphone, so I could sing along with all the celebs!
Throughout the sing-a-long, the actors and actresses shared their favorite RENT moments with the crowd and we learned just how dedicated Nikki M. James was to her RENThead moments (camping outside the Nederlander, sneaking into the city, etc.).
Other highlights, "One Song Glory," Nikki & Gideon singing "Light My Candle," Lena having to look up the words to "Out Tonight" and writhing around on the crowd in a Madewell necklace, crying along with everyone listening to Nikki sing "Without You," Lena rocking out to "Over the Moon" in her own Maureen fantasy she never got to live out and the finale of "Seasons of Love!"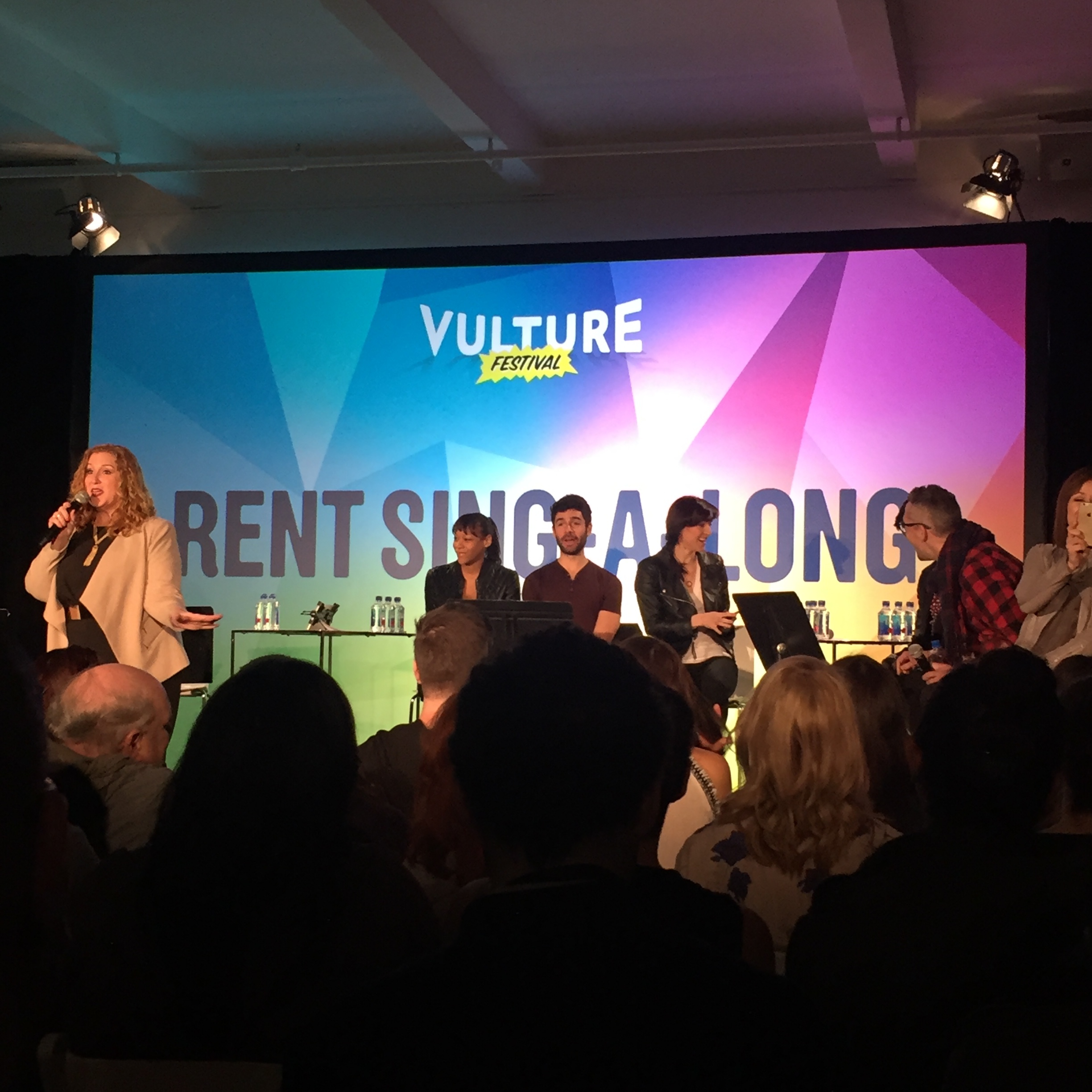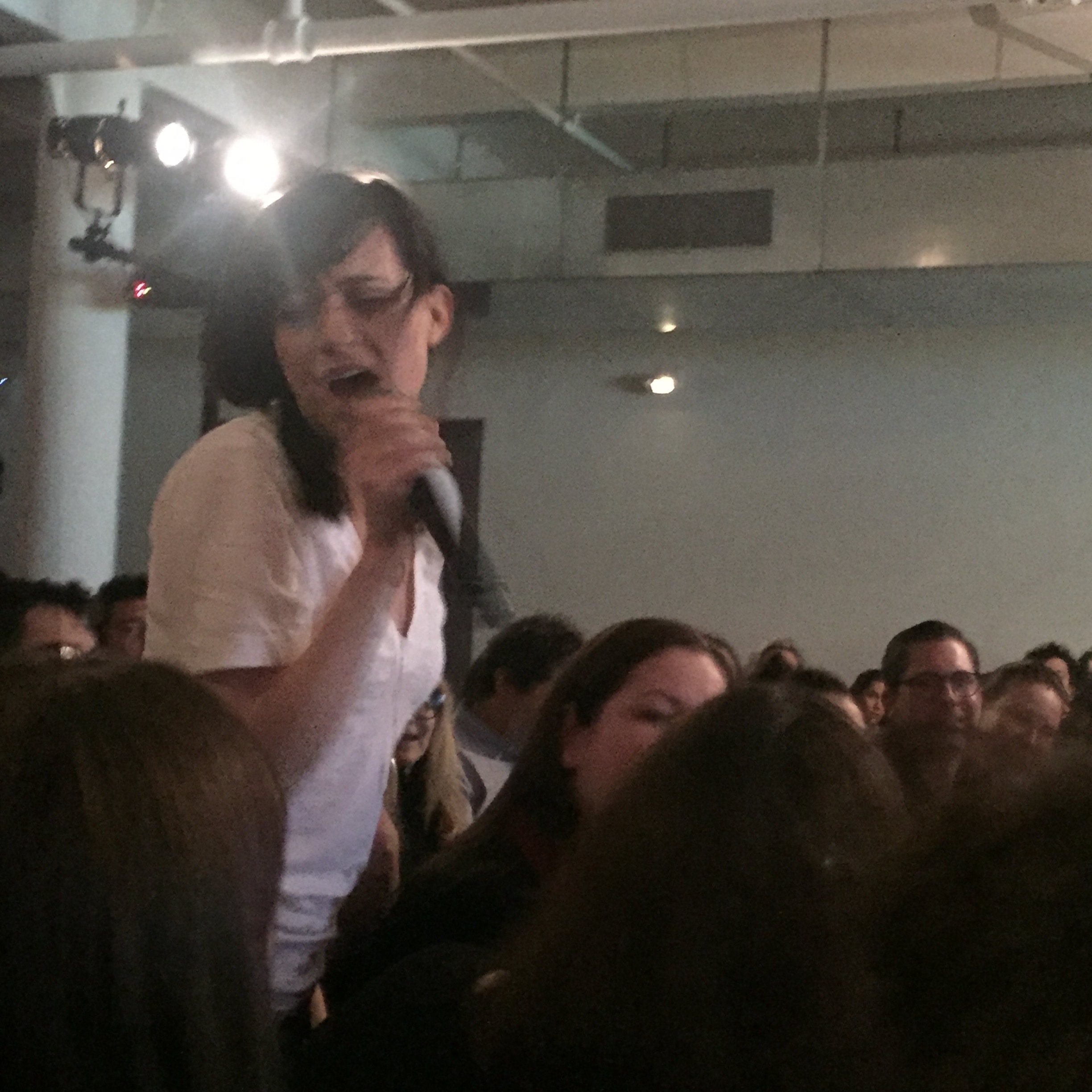 In Conversation: Shonda Rimes
Why yes, I was sitting about 10 feet away from Shonda Rhimes, herself! Although I gave up on watching Grey's Anatomy years ago, I'm still a fan of her work, mostly for How To Get Away with Murder and the Britney Spears' classic, Crossroads.
During the panel, Shonda spoke with an editor from New York Magazine about her book, saying "Yes" to things, overcoming her fear of public speaking, her love of HAMILTON, and her TV shows.
I have a lot of respect for the empire that she has built and how her work constantly challenges the television viewing audience and makes characters that we all get invested in. Maybe I'll have to read her book after all. Maybe I'll be saying "Yes" to some things I never knew I would...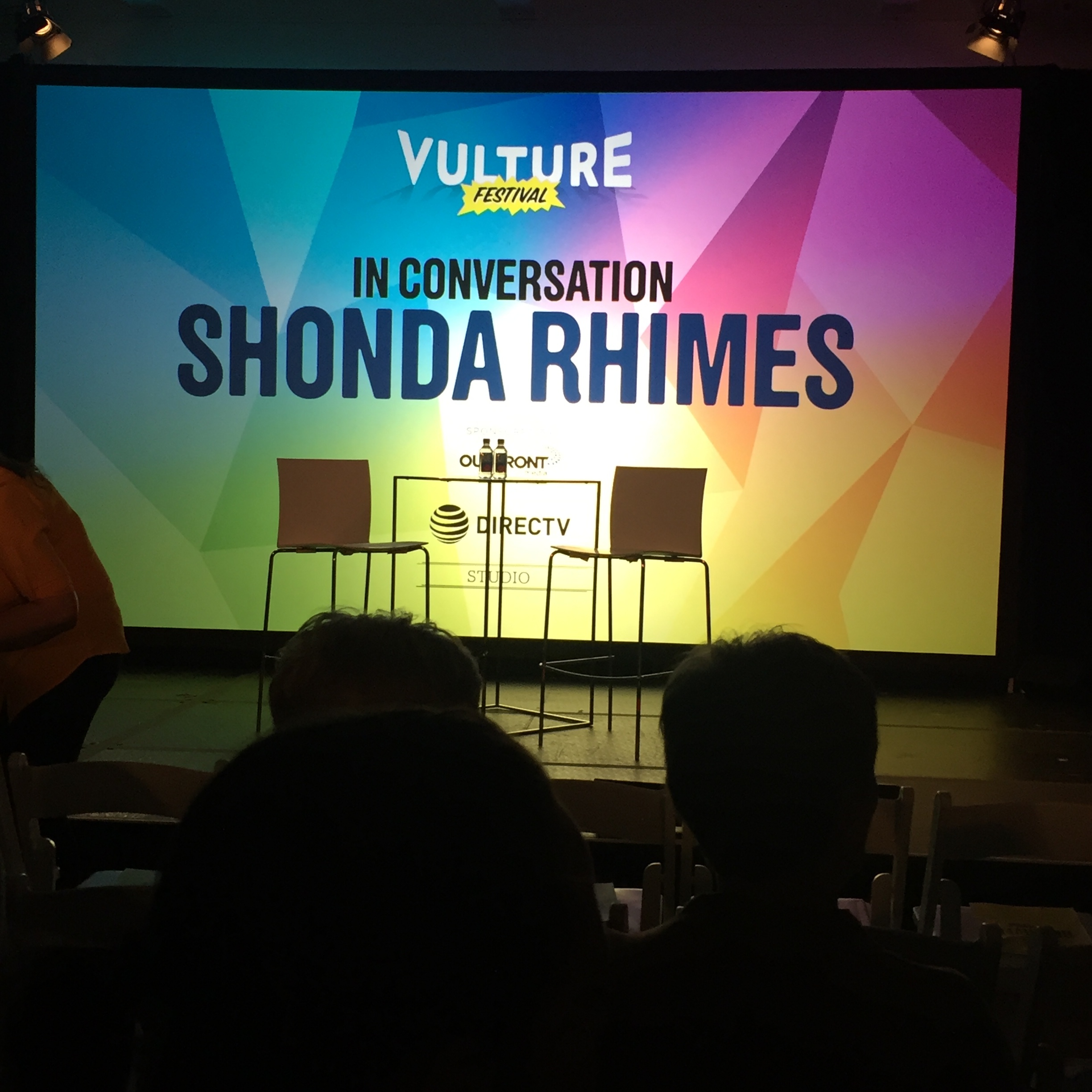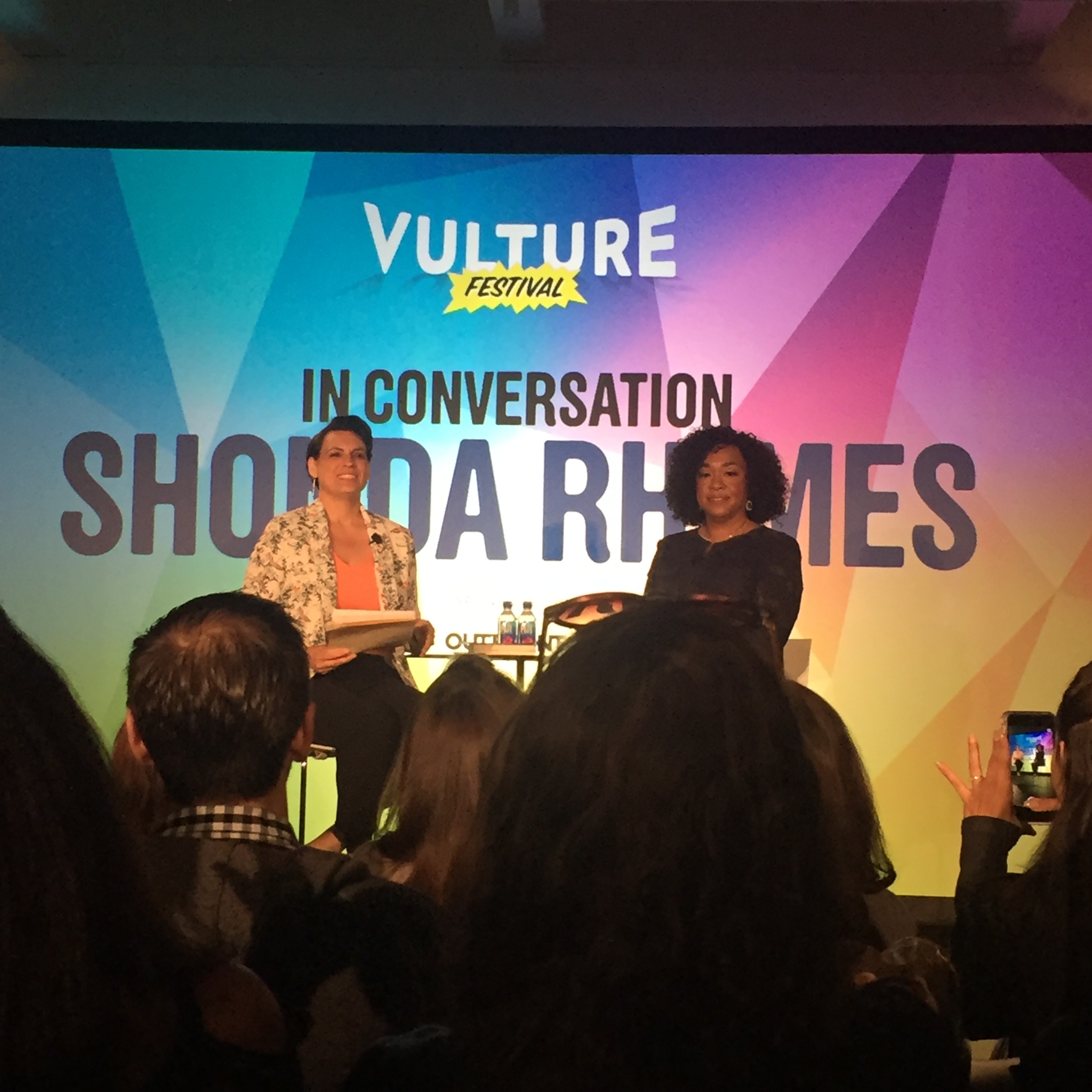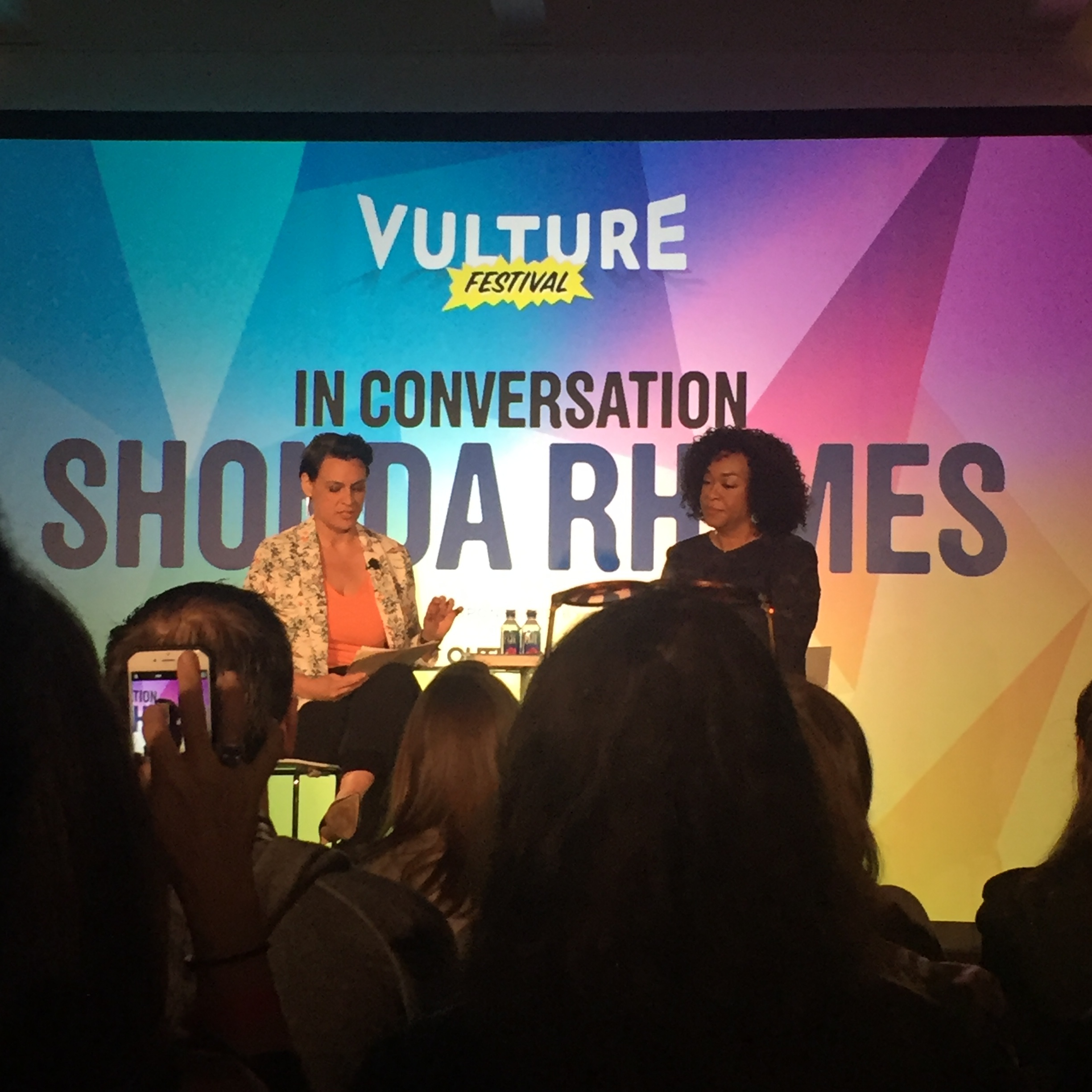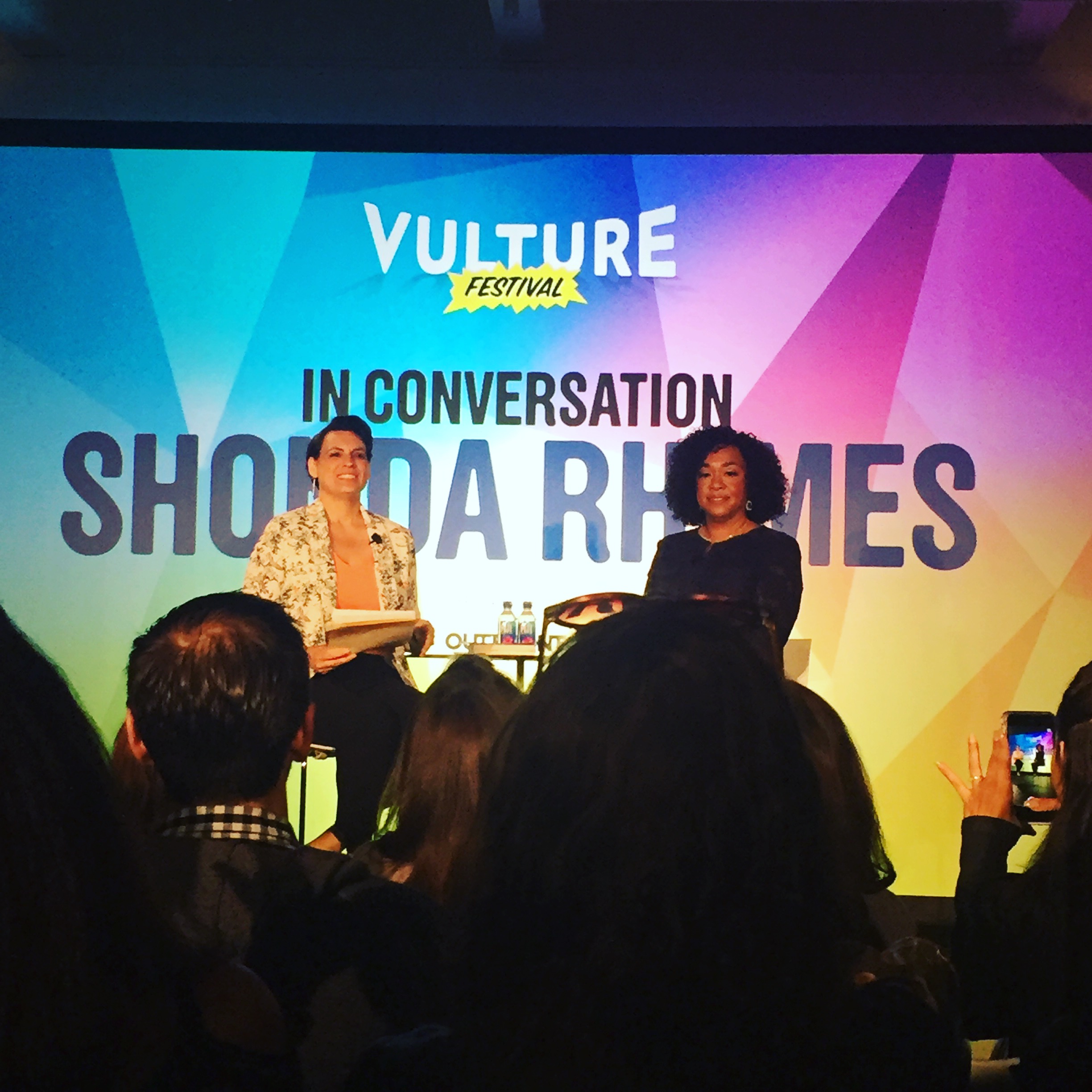 Pop Culture Trivia Game Show
The Pop Culture Trivia Game Show (PCTGS?) was the last panel for me over the weekend, and one of the last panels of the whole festival. The game show was hosted by Casey Wilson and Adam Pally, who were both coming from the Happy Endings panel that was sold out (thus, I couldn't go) and noticeably drunk and annoyed that they had agreed to host this game show.
The teams this year were the cast of Younger (minus Sutton Foster and Hilary Duff) against the cast of You're the Worst (of which, I only knew Kether Donoghue, but mostly from Grease!: Live).
The rules seemed overly complicated for a fun game, but Casey and Adam managed to make it fun, even when the rounds went on forever. There were some audience members that won a contest and got to compete for some lame prizes (mostly stuff leftover from the New York Magazine offices), but at least they got to be onstage for a bit!